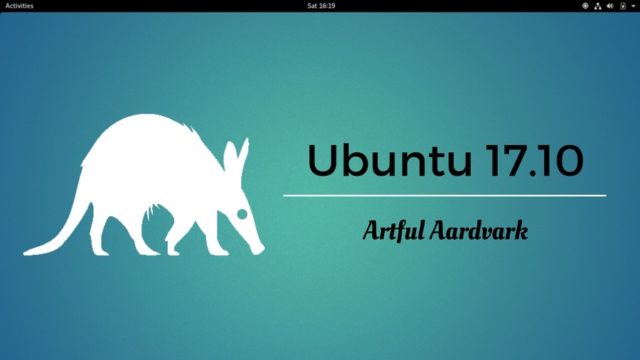 anonical has announced the release data, the complete release schedule to be precise, of the next Ubuntu short term release, i.e., Ubuntu 17.10. Recently it was also revealed that
Ubuntu 17.10's code name
will be Artful Aardvark. As per our poll, the majority of users liked the new name.
Ubuntu 17.10 Release Schedule
Alpha 1 for opt-in flavors — June 29th
Alpha 2 for opt-in flavors — July 27th
Feature Freeze, Debian Import Freeze — August 24th
Beta 1 for opt-in flavors — August 31st
Final Beta — September 28th
Kernel Freeze — October 5th
Final Freeze, Release Candidate — October 12th
Final Release Ubuntu 17.10 — October 19th
For those who don't know, Ubuntu follows a time-based cycle, instead of a feature-driven cycle. This means that Ubuntu plans in advance to release on a fixed date and the development process is carried out by keeping that in mind. In general, the October releases follow a 25-week schedule. The freezes normally take place at 2100 UTC.
Ubuntu 17.10 New Features
It's very early to write about the list of final features that are going to arrive in Ubuntu 17.10 Artful Aardvark. Still, we have a rough idea of the major changes. Take a look:
GNOME will be default desktop (probably GNOME 3.26)
Ubuntu GNOME won't be a separate flavor
Wayland display server by default
Optional X.org server session
Mesa 17.2 or Mesa 17.3
Linux kernel 4.13 or kernel 4.14
Mozilla Thunderbird might not be default email client
Better hardware support
New Ubuntu Server installer
Please note that these are the tentative Ubuntu 17.10 features. So, you should take some of them with a pinch of salt. I'll be keeping a close eye on Ubuntu 17.10 development cycle to tell you about the latest updates.