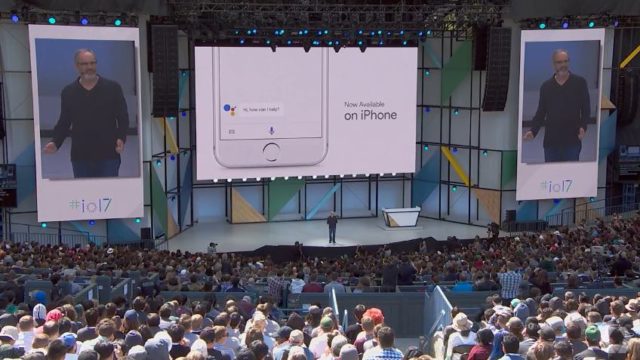 In the past few years, Google, Microsoft, and Amazon have given a tough fight to Apple Siri. This step to bring Assitant to iPhone will surely make things uneasy for Apple.
"All your favorite Google features on the iPhone," Google said from Google I/O 2017 stage. Personally, I'm definitely looking forward to using Assistant on iPhone and trying out different features.
In the related news, Google announced a number of collaborations with different device manufacturers who will ship products with "Google Assistant Built In" badge.
The company also announced that Google Assistant is coming to new languages, including French, German, Japanese, Korean, and, Italian.
The story is developing. We'll be updating this article with more details.
Meanwhile, you can watch the Google I/O 2017: Google Keynote live stream here:
t Google I/O 2017 developer conference, Google announced that it's bringing Google Assistant to iPhone. It surely is a big deal in Google's quest to integrate Google Assistant to more devices.