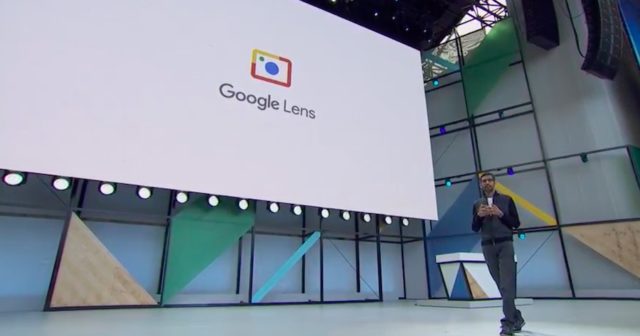 Google Lens is coming first to Google Photos and Google Assistant. Loaded with vision-based computing powers, Google Lens aims to make your life easier.
Suppose you come across something and you wish to know what it is, simply point your camera and Google Lens will tell you more about it.
From the Google I/O 2017 stage, Pichai showed that you can point the camera at restaurants/shops and Google Lens will tell you all the details. You can even point the phone at router's setting sticker and your phone will connect to it automatically.
The story is developing. We'll be updating this article with more details.
Meanwhile, you can watch the Google I/O 2017: Google Keynote live stream here:
t its annual developer conference Google I/O, CEO Sundar Pichai kicked off the event with the first big announcement. We already knew that Google can understand the context and read pictures. By using its understanding and massive amount of data, Google announced the first new product: Google Lens