We've already come across multiple efforts of creating a perfect security-focused smartphone in the past, for example, Blackphone, GranitePhone, Turing Phone, and other. It goes without saying that they failed to cause many ripples in the vast ocean of smartphones.
Now, Purism, which is known for creating security and privacy-focused laptops, is venturing into a new arena to manufacture smartphones. Their first offering is called
Librem 5
, which costs $599.
The highlight features of Librem 5 from Purism are:
Encrypted calling, masking your phone number
Email and text message encryption
VPN services for browsing protection
Support for any 2G/3G/4G, GSM, UMTS, or LTE network
Powered by PureOS or GNU+Linux distributions
Source code publicly available
Hardware kill switch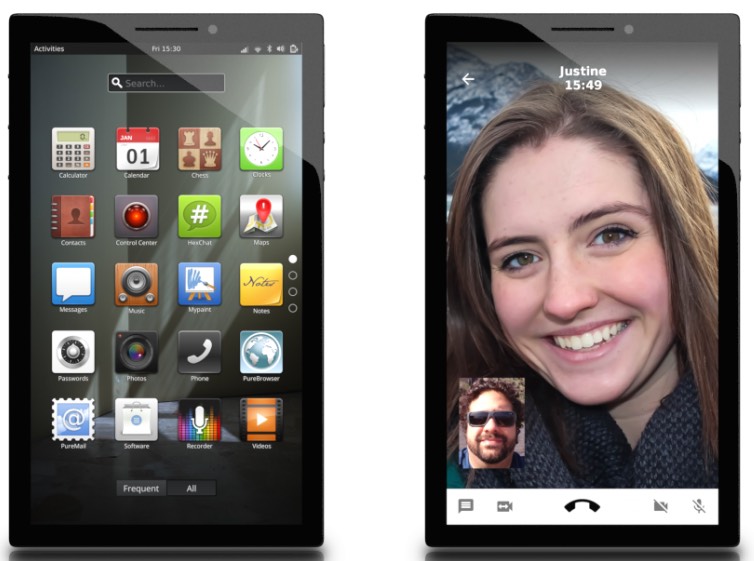 Todd Weaver, the founder and CEO of Purism, says that everyone's digital rights should mirror physical rights. The device is built to protect you by default and abstain itself from any kind of tracking.
PureOS, which is created by Puris, is a derivative of the 'universal operating system' Debian GNU/Linux.
Librem 5 is a 5" phone with a metal case, high-resolution screen, and a multifunction port. It'll be able to run HTML5 applications in isolation for extra security.
Purism is running a crowdfunding campaign for Librem 5 on its own website. You can know more details and
support it here
.
Did you find this article on Librem 5 open source smartphone interesting? Don't forget to share your views with us.