There has been a lot of buzz surrounding SpaceX in the past few days, and a big chunk of the same comes via SpaceX CEO and founder
Elon Musk's Instagram account
. Recently, he shared the look of SpaceX factory from space, SpaceX Dragon spacecraft docking with the Space
Station, and more.
On August 20th,
Musk tweeted
that we'll soon get a glimpse of what the next generation of spacesuits for NASA will look like. SpaceX is developing those suits as a part of its Commercial Crew Program. Now that moment has arrived as
Musk has shared
the first picture of SpaceX spacesuit.
Take a look at the SpaceX spacesuit here: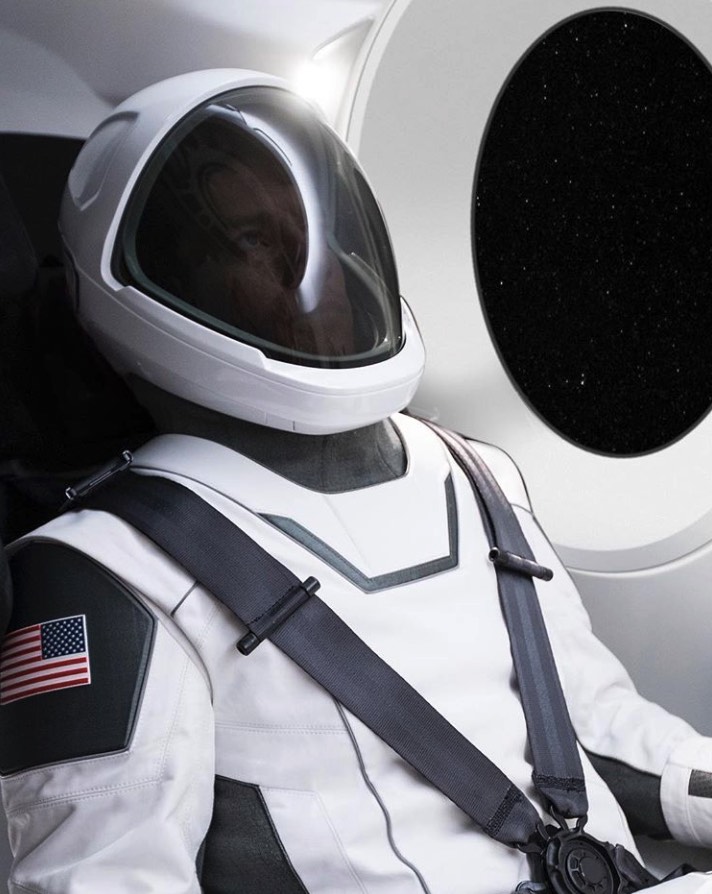 In the post, Musk has said that more pictures will be coming in the following days. It's worth noting that Elon Musk is himself wearing the spacesuit and it actually works; it's not a mockup.
It has been already tested to double vacuum pressure. Praising the looks of the suit, Musk said, "(It) was incredibly hard to balance aesthetics and function. Easy to do either separately."